Is there a kitchen or bathroom cabinet design you've seen on Pinterest or Instagram that you'd want to replicate in your own space? However, it's easier said than done since there is a slew of cabinet mistakes to consider before you even think of grabbing your toolbox. 
Whether starting from scratch or redesigning an existing space, it's essential to measure the area you're working with to avoid costly mistakes down the road. When we say, "Stress Free Home Remodel," nothing quite fits better than Parr Cabinets' remodeling process.
Parr Cabinets' Remodeling Process
Parr Cabinet's four-step method assures that every job, big or little, is enjoyable, exciting, stress-free, and ready for success. What's more? Your final cabinet and countertop purchases are credited with all non-refundable costs for Parr's design, planning, and delivery service.
Free Consultation Service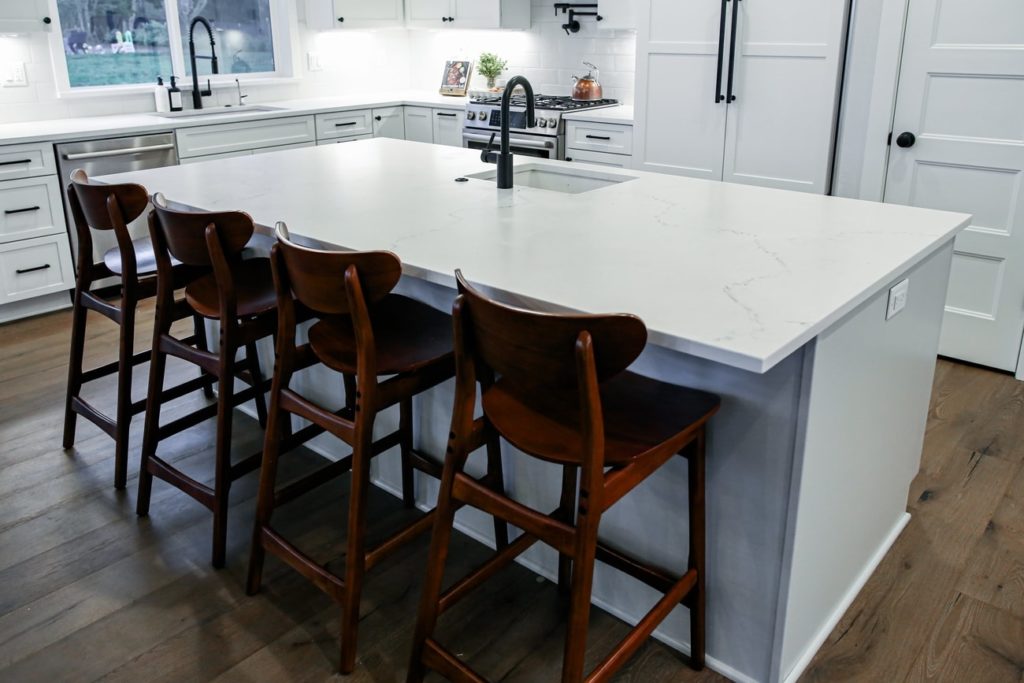 Every project starts with a free consultation in which we review your project, needs, timeframe, and budget in further detail. Bring your blueprints, preliminary sketches, and design concepts with you to the meeting. If you have a vision board, please bring that too. This is the point where we carefully understand your vision.
In-Store Cabinet Design and Planning
In step two, you can see your vision come to life. By using cutting-edge technology, we can build a complete 3D representation of your space based on the dimensions you provide. This service includes two revisions, a quotation, and a non-refundable $150 charge, which you can use for purchasing your cabinets when they are completed.
In-Home Cabinet Consultation, Measure, and Design
We send a specialist to your house to chat with you about your cabinet needs and take final measurements. We visit the space before finishing the design, just like we suggest our clients visit the showroom before making any significant decisions. This service is provided for a non-refundable cost of $250.
Shipping and Delivery
We've got three shipping and delivery options: In-store pick-up, standard home, and special delivery & builders. Please make sure you bring a big enough vehicle for a risk-free delivery. If you choose the standard option, we deliver to an easily accessible drop-off site, such as a garage. The delivery is limited to a 35-mile radius. For special delivery & builders, contact us today!
Ready for a "Stress Free Home Remodel"? Contact Parr Cabinets for a FREE consultation!