An island gives you the option to improve the functionality of your kitchen space while enhancing the design aspect. It helps you organize your kitchen by adding more counter space and storage area and lets you dictate its purpose.
If you're considering adding an island to your kitchen, the internet is full of ideas. To prevent any confusion, we have developed a list of ideas to help you decide how best to utilize that space.
1. A Place for Storage
You can install cabinets and drawers of all kinds in your kitchen island. If you have your stove-top installed on your island, it will be handy to have your spice drawer and a drawer for cooking spoons in the island, too. The pots and pans can be stored in the island too.
2. Sink in the Island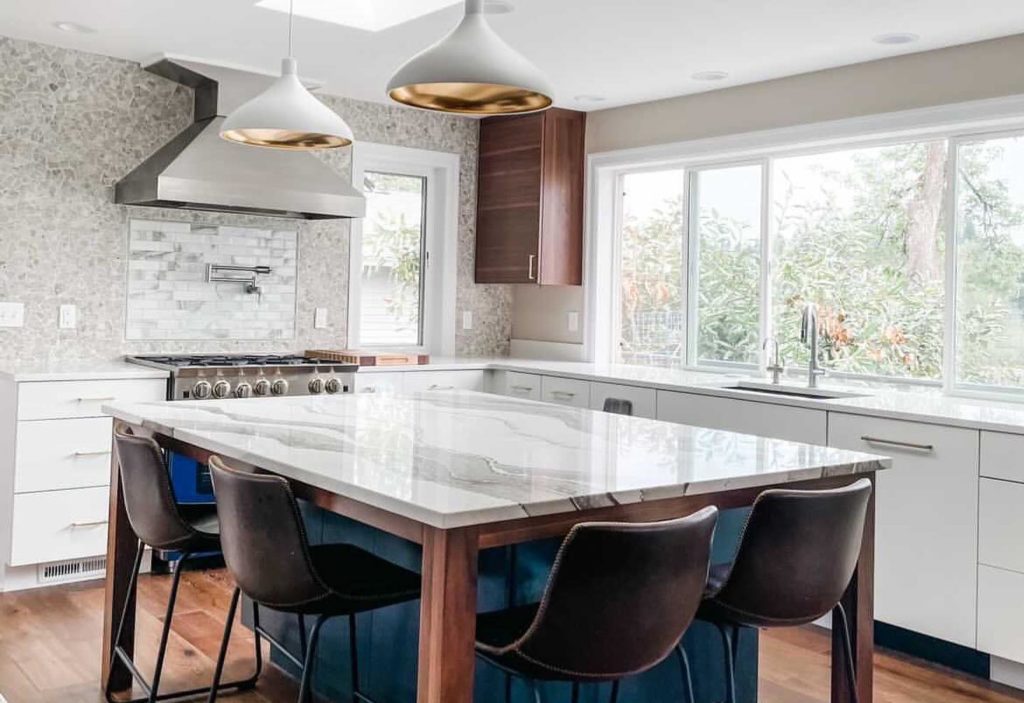 If you have a large-sized island, you can easily fit your preparation sink and dishwater onto the countertops. If you choose to have your stove-top installed on your island, be sure to have a range hood installed on top, so the smell of your food doesn't waft into the rest of the house.
3. A Place to Eat
You can add tall chairs or bar stools around the island to convert it into a dining area, a breakfast bar, or a place for the family to hang out. Add bright lights above the island to enhance the look.
4. Happy Area for the Kids
You can use the kitchen island as your kid's playtime area or a homework table. With their toys or books in the drawers, you can be in arm's reach while they work or play, and you take care of the cooking.
5. Island on the Move
With the option of adding mobile islands to your kitchen, its practicality has increased manifolds. The wheels under the movable cabinet unit let you move it around the kitchen where you need it most, as a drying rack near the sink or as a preparation board near the cooking range.
Final Thoughts
Your kitchen island must improve the workflow – it shouldn't hinder it. The path most taken in any kitchen between the stove, sink, and fridge should not be blocked by the placement of your island. To discuss your ideas and get a free quote, talk to the experts at Parr Cabinet.