Your bathroom vanity will end up being one of the most essential pieces of your bathroom. You need to make sure that you're able to get ready in the mirror while having access to all of your essential items. You can't afford to have a vanity that just doesn't get the job done or is an eyesore to look at. Along with the toilet and the shower, this is a must-have item for your bathroom, and you won't want to make a mistake when you pick yours up.
How Do I Choose the Right One?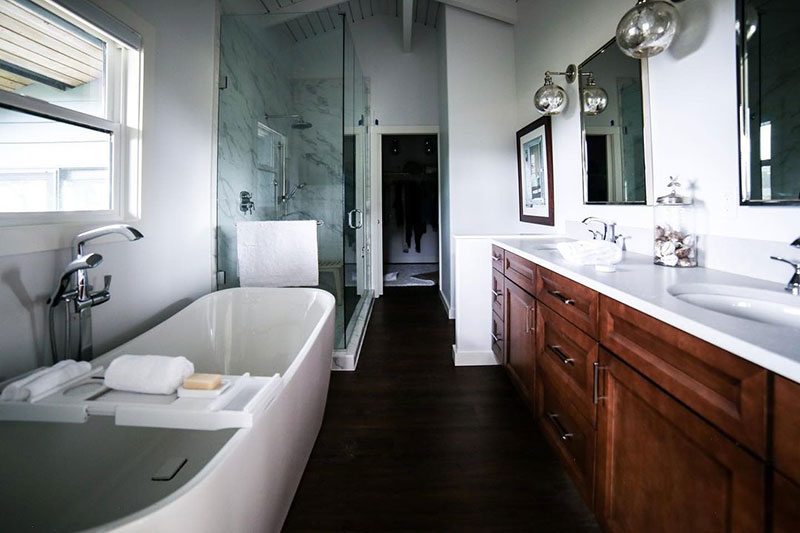 You have to ask a lot of questions in order to make sure you get the right bathroom vanity. It's such an important part of your bathroom that you can't afford to make any mistakes. Ask yourself what kind of space you're working with. Do you have a large bathroom or a small one, is it a rectangle or square, and what is the layout of the other items in the bathroom? How much space do you need around the sink? Will more than one person need to use it at one time? Perhaps a double sink vanity is in order if you're a couple or are often sharing your bathroom space. Do you have a lot of cosmetic items that you'll need to store in your vanity? Do you want a floating vanity or one that sits on the floor with lots of storage underneath?
What Are My Other Considerations?
When it comes time to redo your bathroom vanity, don't let yourself fall victim to tunnel vision. Both the aesthetics and the practicality of your vanity are equally important. Don't sacrifice one for the other, or you'll be sure to regret it.
Contact Parr Cabinets today to get professional help with your new bathroom vanity. They'll ensure a smooth process from A-Z.