If you haven't updated your kitchen since you moved into your current home, you might be ready to finally take the leap and upgrade your cabinets and flooring. Full kitchen remodels can be expensive and time-consuming. It can take weeks to plan a full renovation, and your whole home is left up in the air while you're getting your new kitchen fitted.
Getting a series of kitchen design upgrades will enable you to avoid a full kitchen remodel. You can update each part of your kitchen bit by bit so it remains functional throughout.
Bigger Upgrades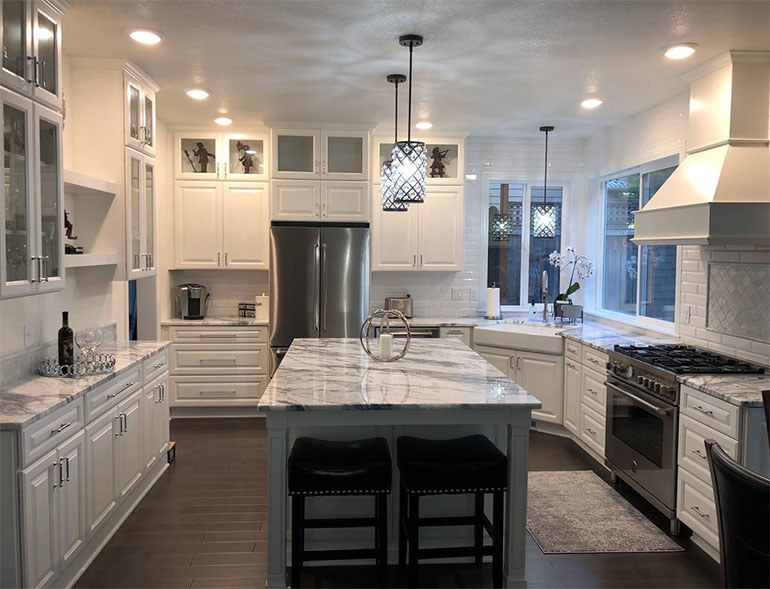 The larger components of your kitchen should be your priority. These are the things that, once updated, will make the biggest impact on the look and feel of your kitchen. The biggest kitchen design upgrades include changing your cabinets to a new design or finish and replacing the handles, painting the cabinets a brand-new color, replacing your countertops with new material, or getting some new floorboards placed down.
Smaller Upgrades
Once you've dealt with your larger updates, you can move on to the smaller aspects of your kitchen. These components will bring the room together and add the much-needed final touches to upgrade your kitchen. Some smaller things you can change include the hardware, your lighting fixtures, adding or replacing a backsplash, and your kitchen accessories. 
Taking each part of your kitchen and updating it one at a time will reduce your stress and worry. You can take as long as you need to when it comes to upgrading your kitchen, and it doesn't have to be an overwhelming task! By splitting your upgrades into the larger and smaller components of your kitchen, you can manage your expenses more easily too.
For more help with your kitchen design upgrades and to view the variety of kitchen cabinets and countertops that we have available, contact Parr Cabinet Design Center today.