Whether your kitchen is run down and in need of fixing, or you simply want to renovate for a renewed living space, kitchen cabinet style trends offer intriguing possibilities. Choosing stylish and quality products with practical features will create a fresh and pleasant area in your home and bring contentment for years to come.
Large Variety of Eye-Catching Trends from Which to Choose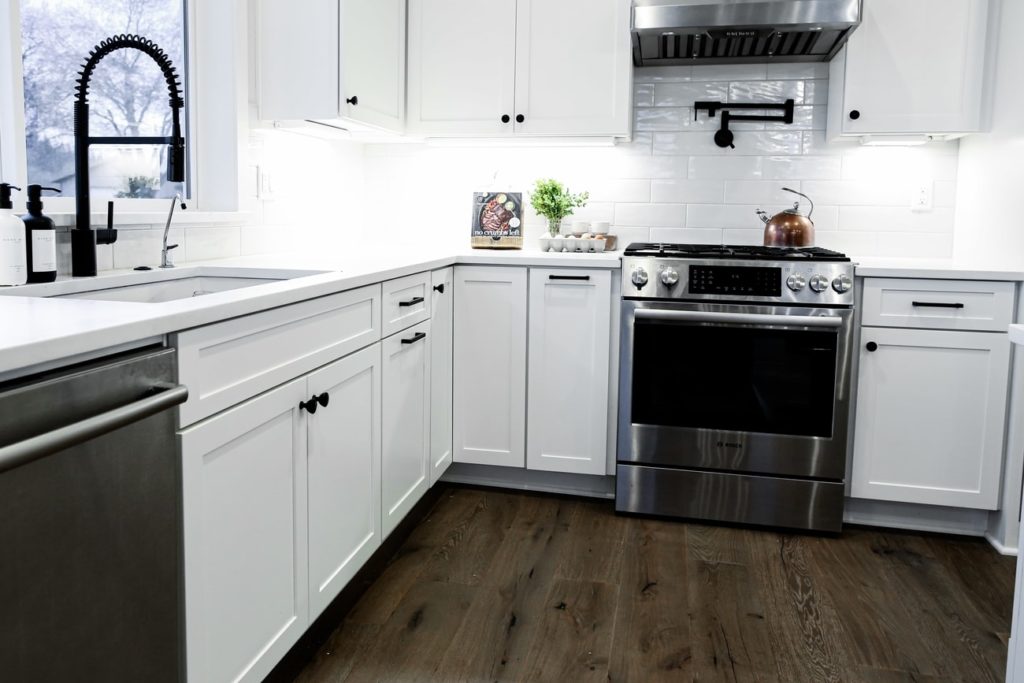 Adding in vintage and antique inspired styles
Simple, single open shelf instead of a large block of traditional cabinets
Adding touches of natural materials, like various unpainted woods
"Concealed" kitchen style, with clever cabinet doors and coverings to focus on the entertaining aspect of the room
Wire mesh cabinet and cupboard doors
Bold color combinations and contrasts, like gold finishes/accents, and dominant bold color themes, like black
Push-open and close doors without handles
Reinstating large pantry cupboards
Clever storage design to double up functionality, such as a kitchen and home office blend, or more room for hosting guests
Mix and Match Design Brings Adds Visual Interest
The buzzword in modern kitchen cabinet style trends is mix and match to create truly unique and enhanced aesthetics and functionality. Trends like choosing unusual yet beautiful color combos, and using mixed materials, like marble, antiqued wood, and metal, allow the space to be thoroughly customized to your tastes. Similarly, blending open shelving to display decor and kitchen tools with traditional cabinet doors and drawers of varied sizes and positions creates aesthetic variety and convenient layouts. Traditional cabinetry and cupboards conceal the more uninteresting tools and gadgets. At the same time, open shelves and clear glass or wire mesh door features create opportunities for a sense of open, light space and display of favorite decorative china and vases, for example.
Check out Parr Cabinet Design Center today to schedule a consultation and stylishly upgrade your kitchen cabinets.