Your kitchen is the heart of your home. It's where the meals are made, it's where people gather, and it's often where we all sit and eat as well. You want your kitchen to be a source of comfort for you and your family. The way you design it will be a huge part of that. Take the time to do your research to ensure that your kitchen is one that you can be comfortable in, proud of, and eager to show your friends and family.
So How Should I Design It?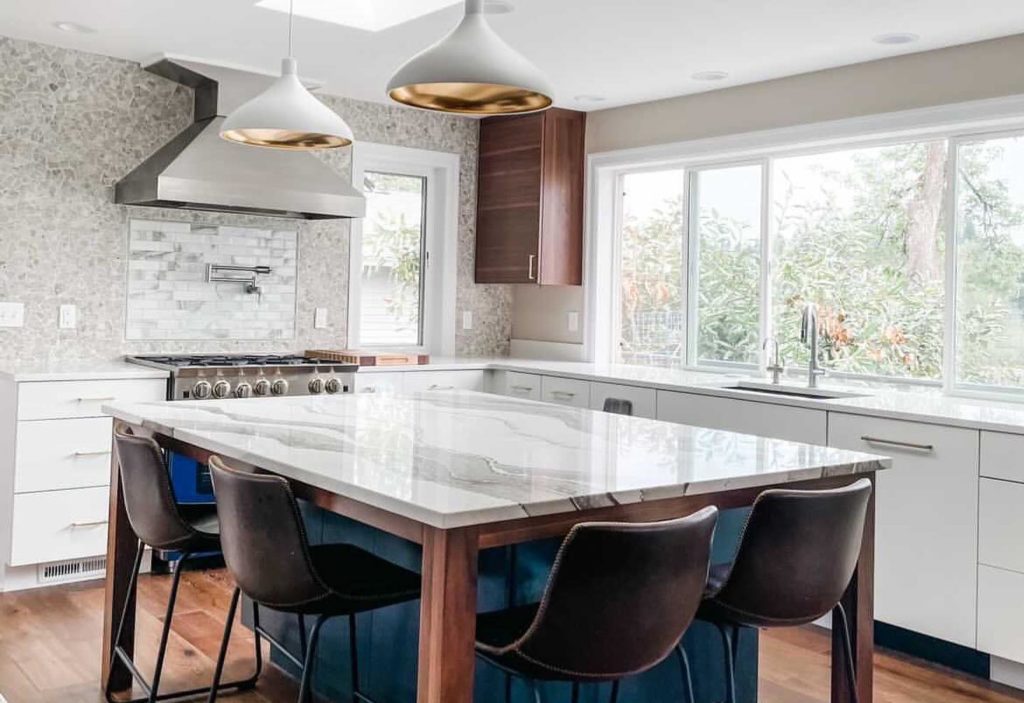 If you're looking for a truly timeless design for your kitchen, then you need to look into modern kitchen design. Remodeling a kitchen isn't cheap or easy, so you'll want a design that you'll be happy with for years or even decades to come. You'll have a kitchen that you love as much today as you will in 15 years. Modern kitchen design manages to be both on trend and timeless. Doing your due diligence now will give you a kitchen that you can love for as long as you have your home.
So What Is Modern Design?
So you've decided to go with a modern kitchen design, but you may not know exactly what it entails. It gets its timeless appeal with the use of clean lines and neutral tones. There's not too much here making a statement. It's just looking good and staying clean and neutral. Key features of modern kitchens include simplicity and smart storage. The kitchen needs to work well and be intuitive if you're going to be dealing with it for decades. Finally, functionality and performance is an essential feature so that you never get frustrated with your design choices.
Contact Parr Cabinets today to get professional help designing your kitchen with a modern design, or visit our storeroom to get a feel for what we have in stock. We know exactly how to bring your kitchen that timeless style you can love for years to come.