Are you looking for stylish ways to upgrade your bathroom storage? Look no further! Bathroom cabinets offer a great way to organize all your items while adding a touch of style to your bathroom. From modern designs to classic styles, plenty of options fit any bathroom décor.
Get Organized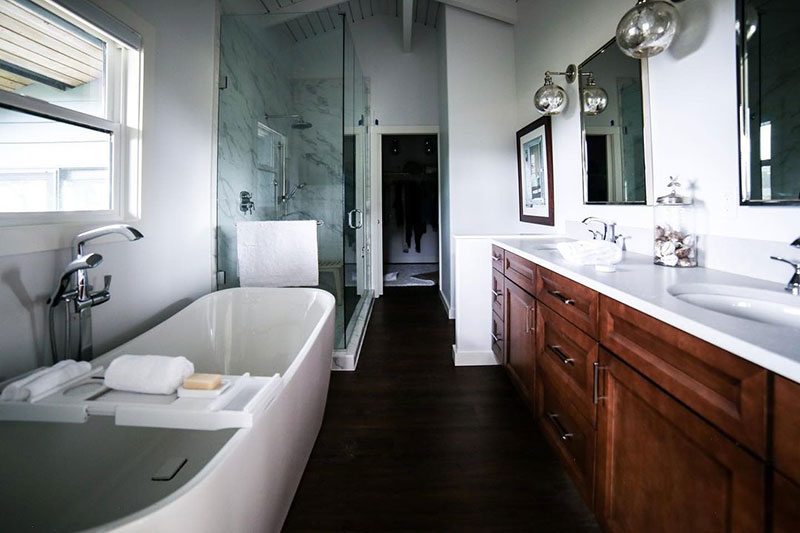 Bathrooms are one of the more frequently used areas in any home. And with all the essentials that need to be stored in it, things can quickly become cluttered and messy. The key to keeping your bathroom functional and beautiful is adequate storage space.
Before you begin the process of upgrading your bathroom storage, take a moment to declutter and organize the existing space. Get rid of any unused or expired products, as well as any duplicates. Group similar items together, and consider what storage solutions will work best for your needs.
Consider factors like the number of people using the bathroom, the types of products that must be stored, and the amount of counter space available. You'll want to ensure easy access to your everyday essentials while having enough room to keep your bathroom looking clean and uncluttered.
Consider Your Style
Regarding bathroom cabinet design, you want to choose a style that complements your bathroom decor. There are many styles, such as modern, rustic, vintage, and minimalist. Think about your bathroom's colors, patterns, and textures, and choose a cabinet that will tie everything together.
If you have a modern bathroom, look for a sleek cabinet with clean lines and a minimalist design. If you have a more traditional or vintage bathroom, look for a cabinet with decorative elements and ornate hardware. You could also consider adding a pop of color with a brightly colored cabinet or choosing a wood finish that matches your existing vanity.
Feel free to mix and match styles, too. For example, if you have a neutral bathroom, choose a bold, colorful cabinet to add a statement piece to the room. Or, if you have a patterned shower curtain, you can choose a simple, understated cabinet to balance out the design.
DIY or Professional Installation
When upgrading your bathroom storage, you have two options: DIY or professional installation. The decision depends on your budget, time, and expertise. If you're handy and have experience with tools, you should tackle the project yourself. On the other side, if you don't have the time or confidence, you can hire a professional to do the job for you. A reputable contractor will offer a warranty on their workmanship, ensuring you're satisfied with the final result.
Whichever option you choose, make sure you do your research and choose a design and installation method that fits your style, budget, and preferences. Your bathroom storage is an essential element of your personal space, so take the time to make it perfect.