When you're getting a kitchen remodel, you want your new kitchen to be of the highest quality. You want the most durable and highest quality materials that are going to last you for years to come. If you're spending your hard earned cash, you want your kitchen to last as long as possible! 
It's not just the cabinets you need to think about. You must also aim to find high-quality countertops. You're going to be using your kitchen counters every day, so it's important to take the time to find the perfect option for your home.
How to Choose the Right Countertops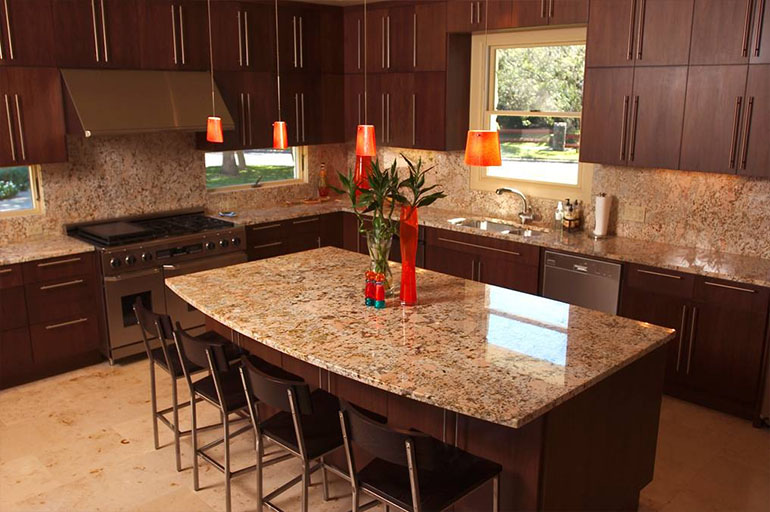 When you're trying to find high-quality countertops for your kitchen remodel, there are certain factors you should take into consideration: 
Strength and Durability: Find a kitchen countertop that is made out of strong material so that it will last you a while. 
Maintenance-Free: You lead a busy life and want to minimize your cleaning times and repairs, so choose a maintenance-free countertop. 
Food Safety: As you will be preparing lots of food on your countertops, you need them to be easily cleanable to maximize safety for you and your family. 
Natural Stone: If you want high-quality countertops, natural stone is an ideal choice of material. It also looks great in any kitchen. 
It's also important to consider your preferences when you're finding countertops. There are so many options available, and you want to settle on the perfect one for your home. Is there a specific style you've always wanted? Have you found a particular finish that you love? What colors will match your existing home décor? 
To browse our options and find some high-quality countertops for your kitchen remodel, book a consultation and speak with the team here at Parr Cabinet Design Center today.