Are you looking for the perfect cabinet options to transform your kitchen? You've come to the right place! Natural, durable and beautiful cabinets are essential for a stunning kitchen, and in this blog post, we'll be taking a look at 3 cabinet options that will bring your kitchen to life. From combining colors, styles and materials to ensure your cabinets are natural, durable and beautiful, you're sure to find something that fits your style. So, let's get started!
Custom Wood Cabinets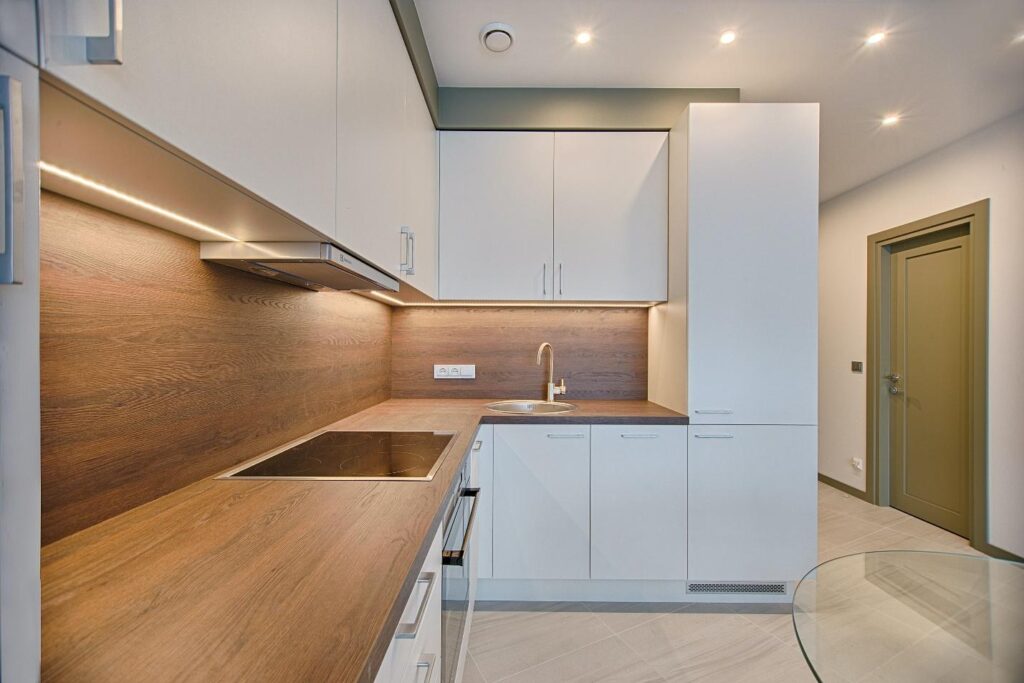 When it comes to customizing the look of your kitchen, custom wood cabinets are an excellent choice. Wood is naturally strong and durable, making it an ideal material for cabinets. Not only that, but wood is also incredibly beautiful, providing a timeless and elegant look to any kitchen.
With custom wood cabinets, you can choose from a variety of different species, such as cherry, oak, maple, walnut, and more. You can also customize the color and finish to match your style and décor.
Whether you want dark and dramatic tones or light and airy hues, custom wood cabinets can help you achieve the look you desire. In addition, custom wood cabinets can be built to fit any space in your kitchen, no matter how big or small. With the right design, custom wood cabinets can create a unique look that will last for years to come.
Bamboo Cabinets
Bamboo cabinets are a great choice if you're looking for natural, durable, and beautiful cabinets. Bamboo is a sustainable, fast-growing grass that provides an attractive, modern look. It's also extremely durable, making it a great choice for high-traffic kitchens. In terms of color and style, bamboo comes in a range of colors from natural to deep reds, which makes it perfect for any kitchen design.
Bamboo cabinets are incredibly easy to maintain. A simple wipe down with a damp cloth is usually all it takes to keep them looking like new. They are also resistant to mold and mildew, making them ideal for those who suffer from allergies.
When it comes to price, bamboo cabinets are typically more affordable than other materials such as solid wood. They also tend to be more environmentally friendly because they require fewer resources and create less waste during production.
Overall, bamboo cabinets provide a great balance of form and function. They are both beautiful and durable, making them a great choice for those looking to upgrade their kitchen.
Cork Cabinets
Cork cabinets are an increasingly popular option for those looking to make a statement in their kitchen. Not only are cork cabinets a natural, sustainable material, but they can also provide a stunning visual effect that will last for years to come. Cork cabinets are highly durable and resistant to moisture, making them ideal for the often damp environment of a kitchen. They also have excellent insulation properties, helping to keep your kitchen cool and comfortable.
Cork cabinets come in a variety of colors, styles, and finishes, allowing you to customize your kitchen cabinets to match the rest of your decor. You can choose from light and dark shades of cork or mix and match with different textures and finishes to create a unique look. Cork is also an affordable option, providing beautiful, long-lasting cabinets at a fraction of the cost of traditional materials.
Cork cabinets offer a unique combination of beauty, durability, and affordability that makes them an attractive option for any kitchen. With a wide range of colors and styles available, you can create a unique look that will last for years to come. So if you're looking for a way to transform your kitchen into something special, consider cork cabinets as an option.