Are you planning a kitchen remodel? One of the essential elements of any kitchen is the hardware. From drawer pulls to knobs and hinges, kitchen hardware can transform the look and feel of your kitchen, making it more functional and beautiful. The same goes for bathroom hardware. With so many options, picking out the perfect pieces for your kitchen and bathroom can be overwhelming. Fortunately, a few tips can help make the process easier.
Start With a Style in Mind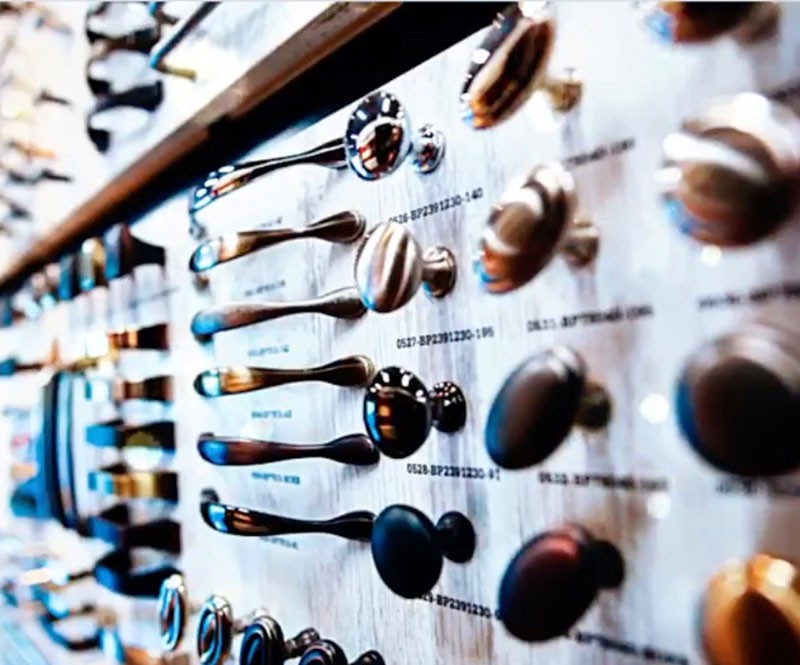 When looking for the right hardware to upgrade your kitchen, you should start with a particular style in mind. What kind of atmosphere do you wish to achieve? Should the hardware match the cabinets, countertops, backsplash, and appliances? Finally, think about how each kitchen element would blend together and how each piece of hardware will interact with the rest of the room. Considering all these factors can help you select the most suitable pieces.
Consider the Function
When choosing kitchen hardware for your renovation, it is essential to evaluate its function. Consider how the hardware will be utilized and pick materials that are ideal for that use. For example, if you're searching for a cabinet handle, opt for something comfortable to grasp and endure normal wear and tear.
When selecting knobs, pay attention to the size and weight. Rotating must be accessible, yet not too slack that it shifts around. Also, factor in the material's lifespan; you will want to select something durable to withstand everyday use. In addition to evaluating the function, contemplate how the hardware will look with the remainder of the room design. Synchronizing the metal finish of the other items in the room will contribute to a unified aesthetic. Choosing bathroom and kitchen hardware for your remodel combines finding something that looks great and works effectively. Be sure to consider the style of your room and ensure it can stand up to everyday use. With all these elements considered, you will find the ideal hardware for your renovation.
Have Fun With It!
Adding the finishing touches to your remodel is an exciting part of the process! You want to select hardware to bring the look together and show off your style. Don't be afraid to take some risks. Try a pop of color with bright knobs or something more classic, like brushed nickel. If you're bold, try mixing and matching different styles in the same room. This gives the kitchen or bathroom a unique, eclectic feel that can't be replicated. Remember to have fun with it and let your creativity shine through!
Parr Cabinet and Design Center has everything you need, from hardware and accessories to cabinets and countertops. Reach out to us today to get started planning your remodel!