Are you planning a kitchen remodel in 2023? Choosing the right cabinets is one of the most important decisions you will make. There are many popular cabinet choices available, and it can be overwhelming to decide what is right for your project. In this blog post, we will give you some tips to help make choosing the best cabinets for your 2023 remodel project easier.
Most Popular Choices
When it comes to choosing the right cabinets for your home remodel project, there are a lot of choices available on the market. Some of the most popular choices for homeowners in 2023 include: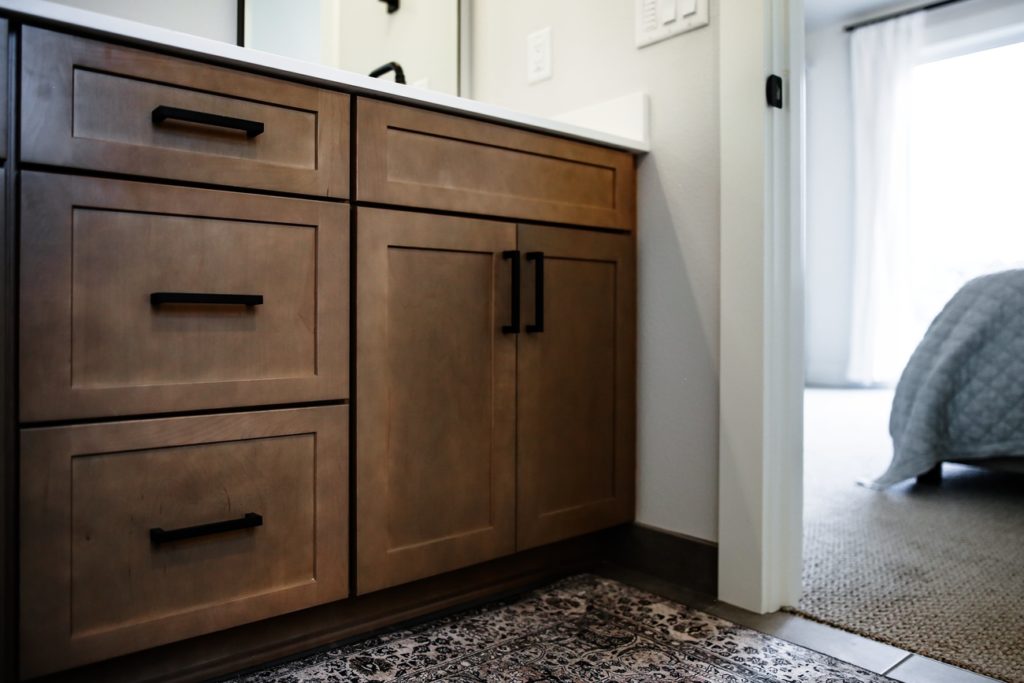 1. Shaker-Style Cabinets – Shaker-style cabinets are often chosen for their timeless look and classic appeal. They are made from flat-panel doors with rail frames that provide a clean, minimalist look. This style is available in a variety of finishes and colors so you can find the perfect combination to fit your design aesthetic.
2. Recessed Panel Cabinets – For a more traditional look, recessed panel cabinets are a great choice. These cabinets feature a raised center panel with a beveled edge, providing a classic and elegant look. The panels are made from solid wood and are available in a range of finishes and colors to complement your design scheme.
3. Frameless Cabinets – Frameless cabinets provide a modern, minimalist look. The cabinet boxes are constructed without face frames, giving them a sleek and streamlined look. They come in a variety of finishes and colors to fit any decorating style.
4. Slab Doors – Slab doors offer a contemporary, minimal look that is perfect for any modern kitchen. These doors feature a single, flat panel with no bevels or trim, creating a sleek and stylish look. Slab doors are usually made from solid wood and are available in many different finishes and colors. 
The Most Important Factor to Select the Best One
When it comes to selecting the right cabinet for your 2023 remodel project, there are a few key things to consider. The most important is functionality. Think about how much storage space you need, how much weight the cabinets will need to hold, and what kind of shelves or drawers you will need. It is also important to think about the overall design of the room. You may want cabinets that fit with the style and décor of the space or those that make a statement and stand out.