Interior design trends are forever changing. What was popular a couple of decades ago is no longer trendy today. The latest in kitchen designs trends is the eco-style kitchen, one that is as sustainable and environmentally friendly as possible. The great thing about this particular style of kitchen is the fact that it will fit into pretty much any home, no matter your style. Designing an eco-style kitchen is also easy and cost-effective.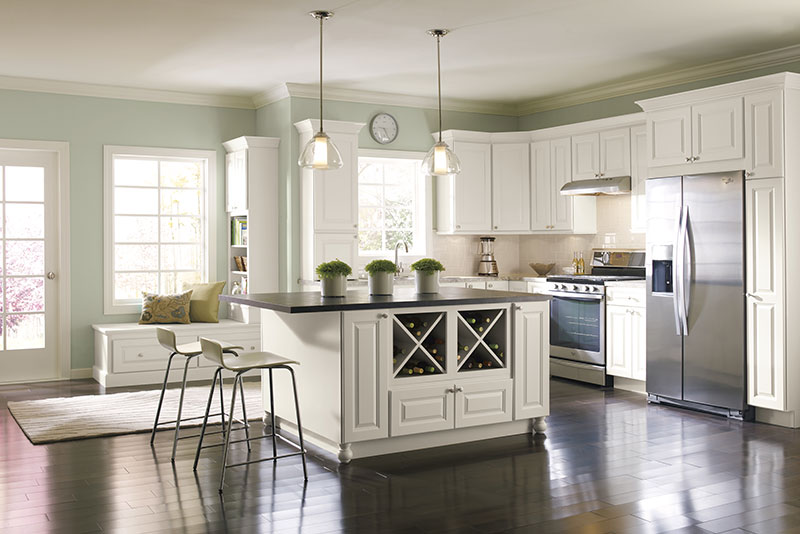 What is Eco Style?
Eco-style refers to a minimalistic design. It includes natural materials that can be found in nature and are sustainable alternatives to many of the other popular kitchen materials. 
Designing an Eco-Style Kitchen
Here are some top tips for creating an amazing eco kitchen: 
Use recycled materials such as stainless steel for your kitchen cabinet handles, glass and porcelain for your accessories, or upcycled wood for your flooring. Recyclable materials make your kitchen more carbon-friendly by reducing the need for new materials to be processed.
Think about longevity. Design a kitchen that will last you for years to come. One that will remain eye-catching and functional, regardless of the changing trends, as the less you have to replace your kitchen components, the more sustainable it is.
Install energy-efficient lighting to decrease the amount of energy that your home is consuming. Not only is this great for the environment but it also saves you some money. LED lighting is one of the most sustainable options as they use low amounts of energy and they last for years. You may wish to use these LED bulbs throughout the rest of your home to maximize its sustainability.
If you need guidance with designing an eco-style kitchen, book a consultation with a member of our expert team and check out the kitchen cabinets we have to offer here at Parr Cabinet Design Center today.