When it comes to bathroom decor, nothing can make a statement quite like the right bathroom vanity. Whether you're looking for a luxurious double vanity, an eco-friendly floating vanity, or something in between, it's important to choose a bathroom vanity that fits your lifestyle and personal style. With a little research, you can find the perfect bathroom vanity for your home.
Choose the Right Size
When selecting a bathroom vanity, it is important to consider the size of your space and the activities you do in the bathroom. If you are someone who spends a lot of time in the bathroom getting ready, it is important to make sure you have enough room around the sink to be able to move comfortably and not feel cramped. Likewise, if you prefer having a lot of storage for toiletries and other items, a larger vanity will be necessary.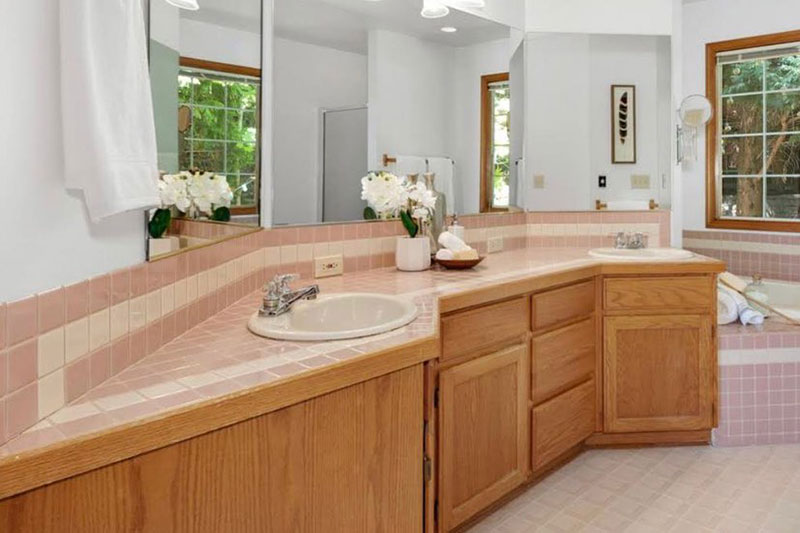 If you have a small bathroom, look for vanities that are narrower in depth but still have enough counter space. A shallow vanity with shelving underneath provides more surface area without taking up too much space. Also, try to avoid vanities with bulky details that take up unnecessary space. Additionally, look for designs with plenty of drawers and cabinets to store all of your items neatly. Ultimately, it is important to choose a vanity that fits your lifestyle and the size of your bathroom. With careful planning and consideration, you can find the perfect bathroom vanity that meets all of your needs.
Consider the Number of Sinks
When it comes to selecting the perfect bathroom vanity, one of the most important considerations is the number of sinks. If you are the only person using the bathroom, then a single-sink vanity may be the best option for you. However, if you share your bathroom with a partner or another family member, then you may want to consider a double-sink vanity. Having two sinks gives both people their own space and eliminates the need for someone to wait for the other person to finish.
When looking at double-sink vanities, there are several options available. The most common is to have two equal size sinks side by side. This allows each person to have their own dedicated sink space and creates a symmetrical look in the bathroom. If you have limited space, you may also want to consider an off-center double-sink vanity, which has one larger sink on one side and a smaller sink on the other side. This setup can be helpful if one person needs more countertop space than the other.
Determine the Style
When it comes to choosing the perfect bathroom vanity, there are two main styles you can consider: a floating vanity or one that stands on the floor. Each style has its own advantages and drawbacks, so it is important to consider both the aesthetic and practical aspects of each before making a decision.
A floating vanity, also known as a wall-mounted vanity, is great for small bathrooms as it gives the illusion of a larger space by taking up less floor area. It also looks modern and stylish, and offers a cleaner look than a traditional vanity. However, these types of vanities typically have less storage space than their floor-mounted counterparts.
On the other hand, a floor-mounted vanity typically provides more storage options, such as drawers, shelves and cabinets. This is great for those who need extra storage space for their bathroom essentials. These types of vanities can also be more traditional in style and can add a classic touch to the bathroom. However, they can make the bathroom appear cluttered if not properly organized.
When choosing a bathroom vanity, take the time to consider your lifestyle and needs. If storage space is a priority, then a floor-mounted vanity may be best suited for your needs. On the other hand, if you're looking for a modern and stylish vanity that takes up less space, then a floating vanity may be the best option. Whatever style you choose, make sure it matches your lifestyle and reflects your personal style.
Let Parr Cabinet come alongside you to design your perfect bathroom vanity. Contact us today!