If you're getting ready to renovate your kitchen, then you need to know all of the latest kitchen design trends. Make sure that you do your research so you can make a kitchen that you'll love for years to come. One of the top current design trends is modern country chic. If you're not sure what that means, then make sure you read on to learn more, and you'll be sure to have a kitchen makeover for the ages.
So What Is the Current Trend?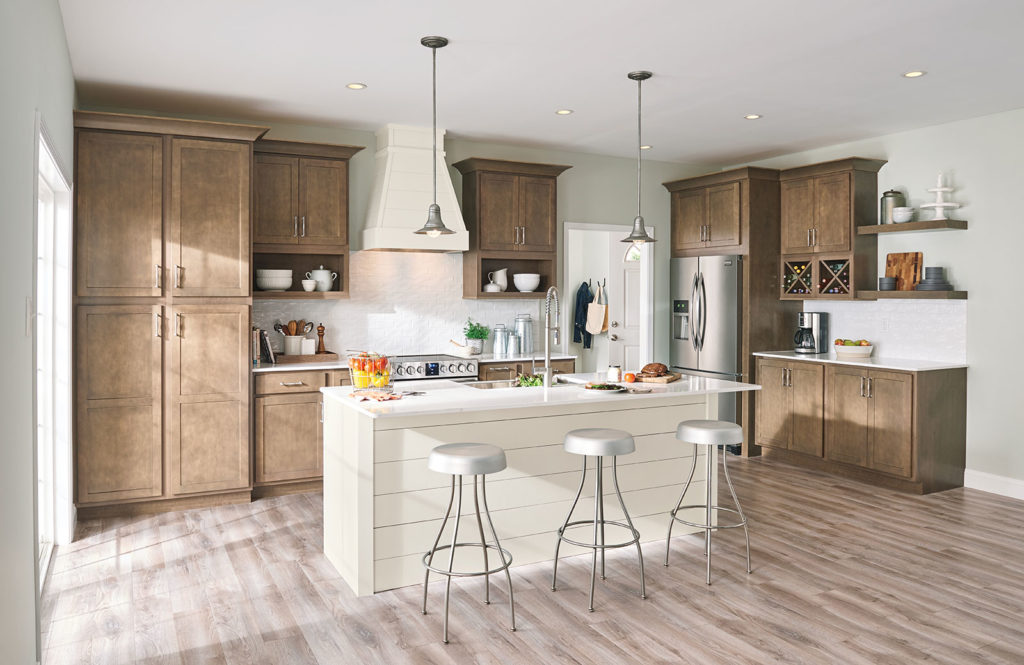 The goal of current kitchen design trends is to create a warm and inviting atmosphere. The kitchen is the heart of your home in a lot of ways, so it's important that you feel comfortable there. The kitchen serves as a gathering place for your family, and current trends reflect this with a simple design involving clean lines and a few other elements from the rustic country design. Something very classic about this look appeals to the part of us that loves a nice rustic design.
What Does Modern Country Chic Look Like?
There are a few elements that you need to keep in mind when you're aiming to follow modern country chic kitchen design trends. Use colorful backsplashes to bring a sense of warmth to the area and draw the eye. Warm copper-toned hood ranges are a great addition as well. Make sure to contrast all of this with solid hardwood. When you put it all together, you have a warm and inviting atmosphere that people want to visit and stay at. You'll be a lot more relaxed while cooking meals as well.
Contact Parr Cabinets today to get professional help designing your kitchen with all the latest cabinets trends in mind. They have their finger on the pulse of kitchen design, and they'll make sure you love the result.